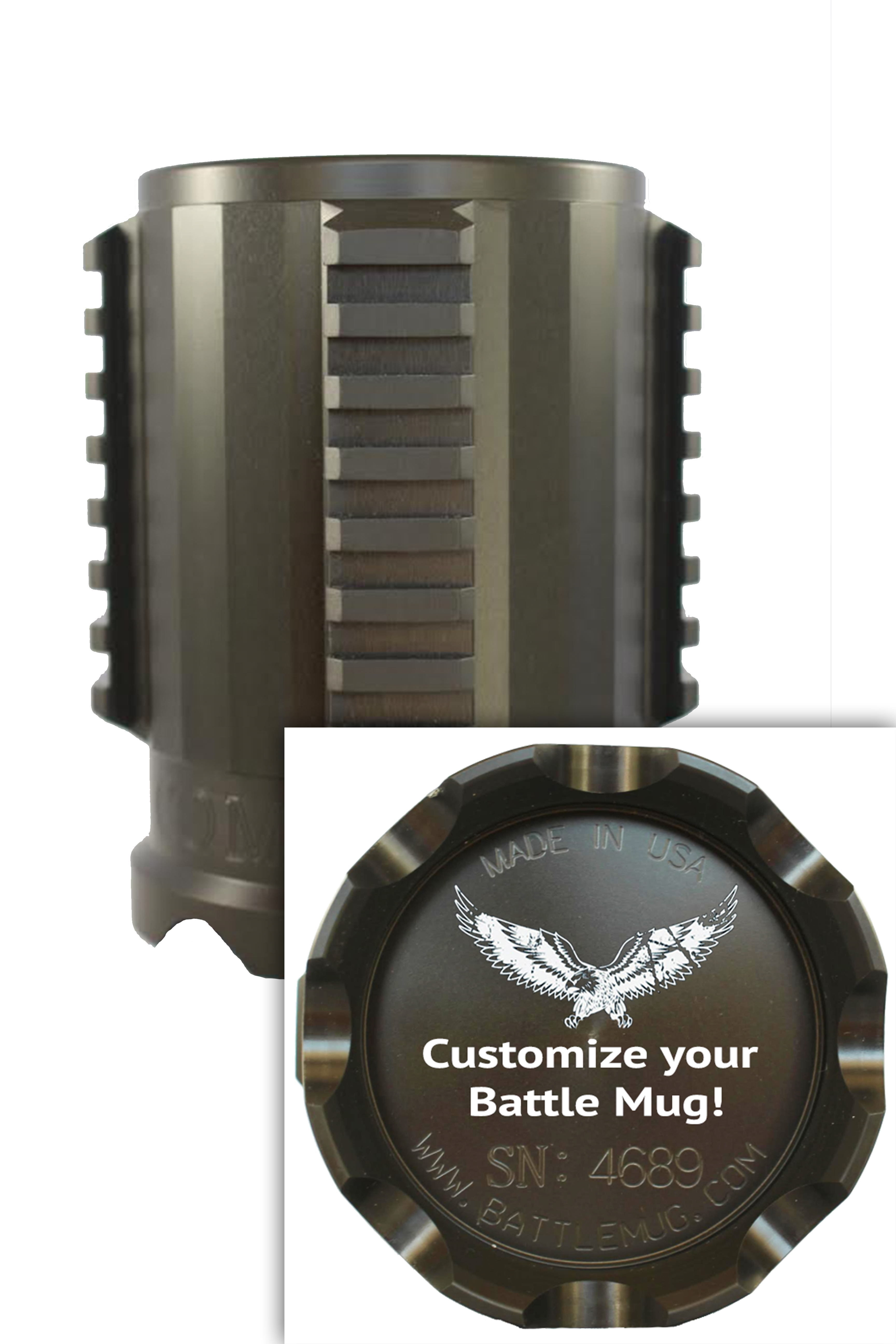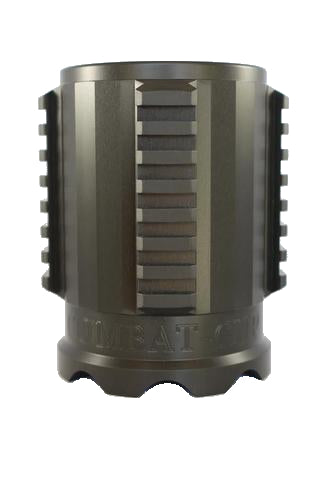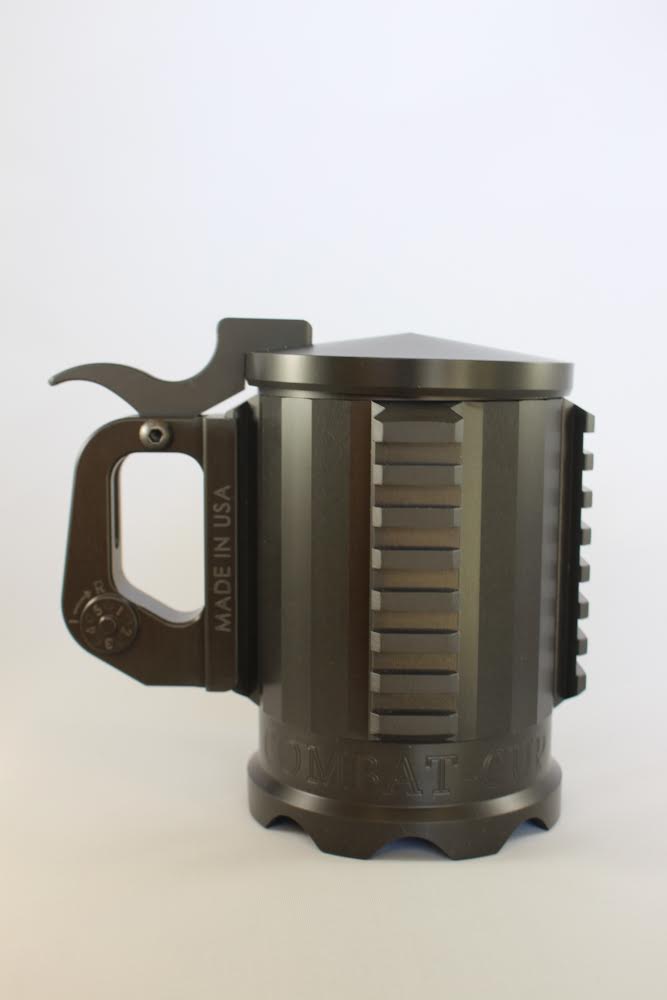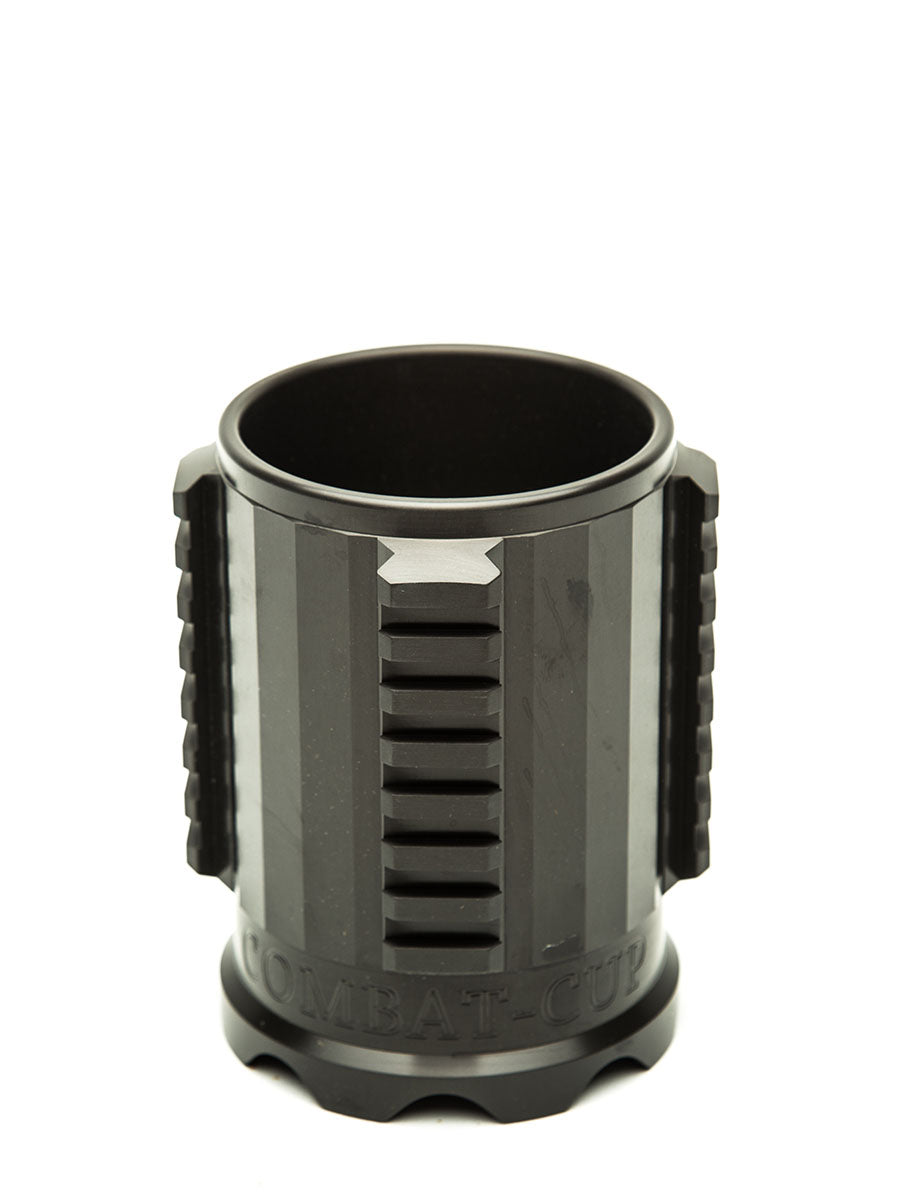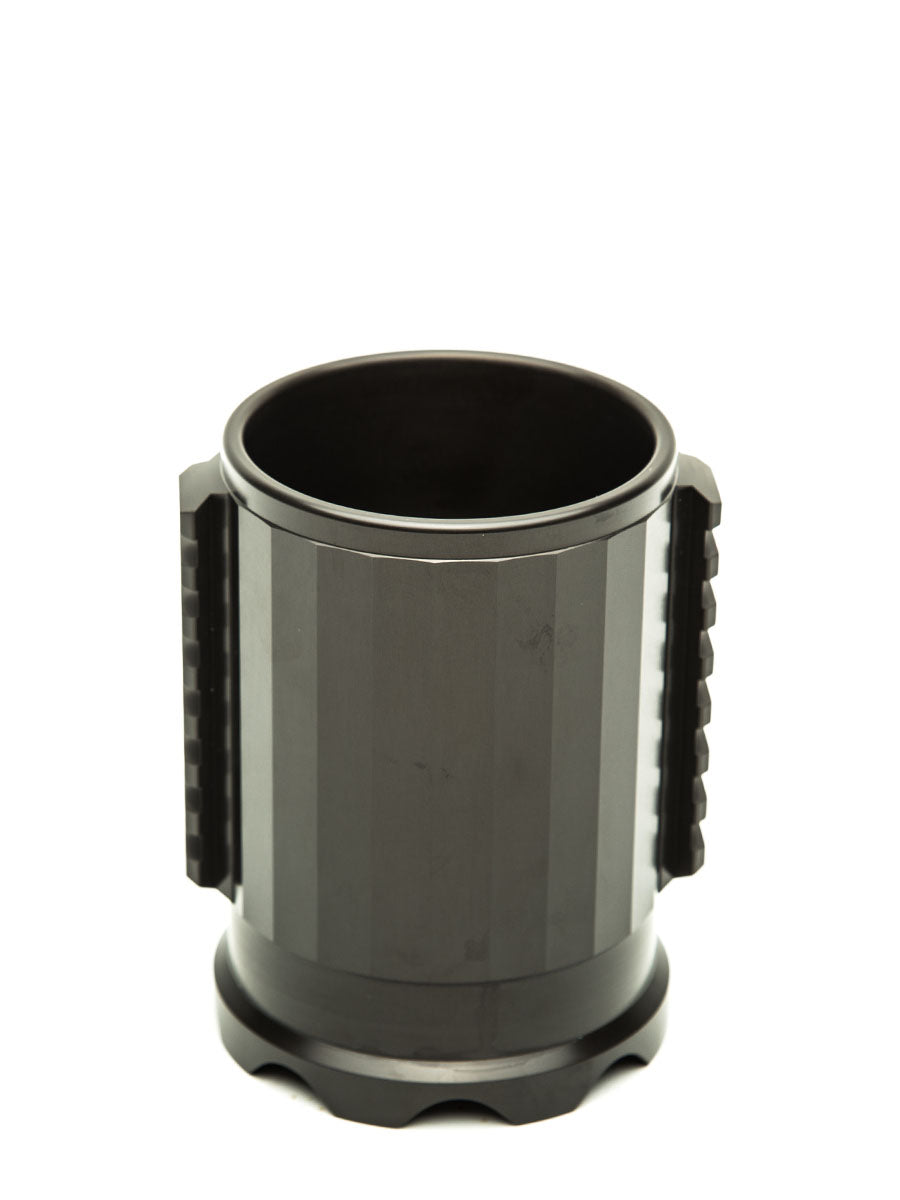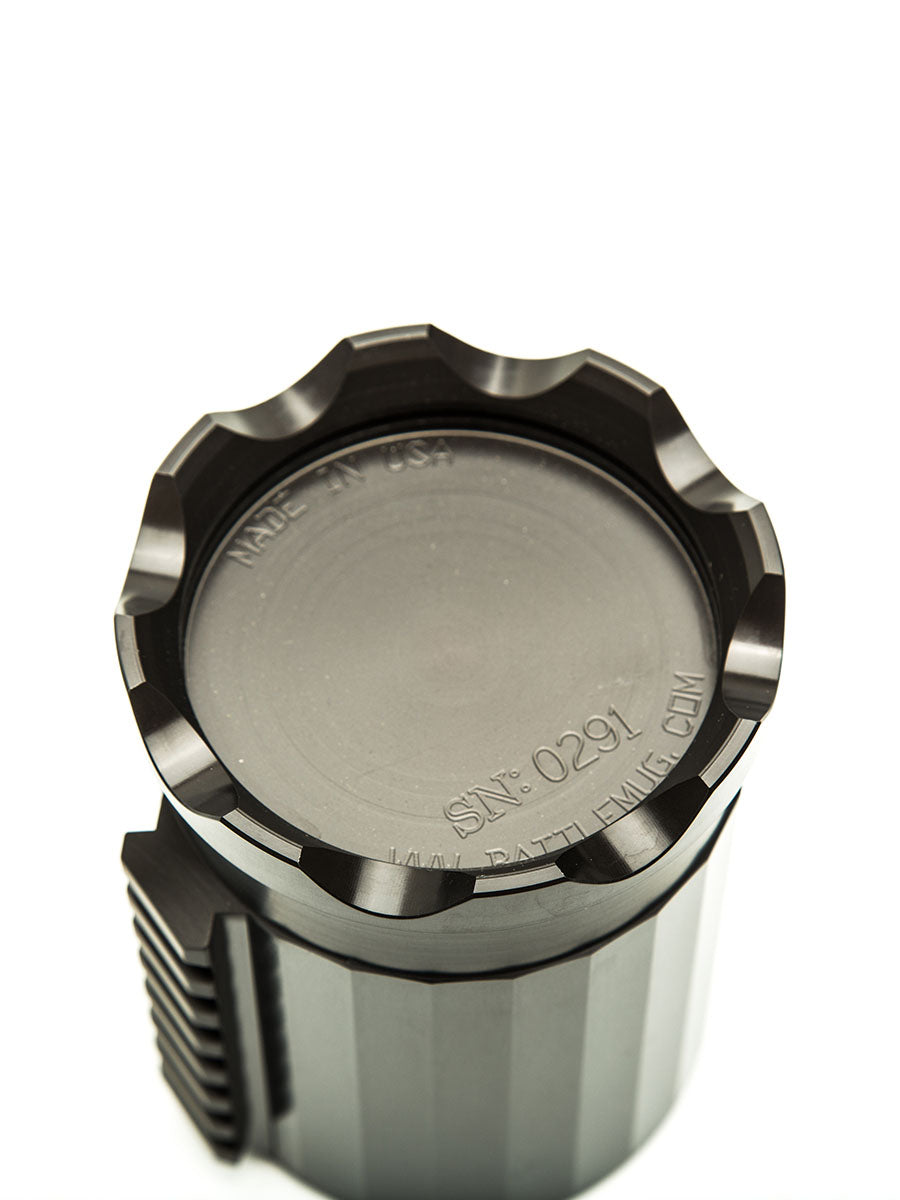 Combat Cup Engraved Insignia and Text
$199.00
Step 1: Add Your Insignia
To upload your insignia, click the Add Image button, and you will see an upload window appear. You can upload jpeg, png, and svg images. These images must be a minimum 300px tall and 300px wide. Images also cannot be larger than 3000px tall and 3000px wide.  Please note that if you upload your own insignia, your engraving will not look exactly like the insignia. We will use the image you provide to create a black and white version, and will send you a proof via email of what your engraved mug will look like.
Step 2: Add Your Text
To add text, click the Add Text button to change the default text. Your may also resize, re-position, add and delete the text boxes as needed.
If you have any questions, please reach out to our support team and we will respond as quickly as possible!
ATTENTION: We cannot engrave over the Made in USA, Website or Serial Number. Please do not cover them with your designs. Also, ensure that your design does not extend beyond the inside ring of the base.
When a person deserves more than a plaque,
the Battle Mug will be that one item they will hold onto forever.
The baby brother to the now famous Battle Mug, the Combat Cup is CNC machined from solid billet aluminum and is ready to take on your favorite beverage. Starting with a 10 lb block of billet aluminum, we use state of the art 5 axis CNC machines to create the most badass cup available. Each Combat Cup features M1913 rails on 3 sides, mil-spec Type II hard anodizing, and is individually serialized.
Battle Mug introduced the 16-oz (473 mls) Combat Cup in 2012 as a smaller companion to our original Battle Mug for those who didn't need the 26-ounce (769 mls) capacity of our original Battle Mug. The Combat Cup with M1913 Picatinny Rail System is also manufactured in the same high tech CNC facility, being precision machined from 6 pounds of solid billet aluminum into an American Made work of art. A series of processes from CNC Sawing, Multi-Axis Turning, Five-Axis Milling, skilled hand worked craftsmanship, and mil-spec Type III hard anodizing creates ultimate compact tactical drinking device.
The Combat Cup can be personalized with laser engraving and by adding standard or custom insignia.
Our craftsmanship will provide a lifetime of memories whether you're in the trenches or at the kitchen table.
All Battle Mug Products are 100% MADE IN AMERICA!
Combat Cup does not include a handle.  Why?  We leave it up to you get creative and install your favorite firearm accessories as a handle.
** CARRY HANDLE NOT INCLUDED **
| | |
| --- | --- |
| Weight | 1.5 lbs |
| Dimensions | 5 x 5 x 11 in |