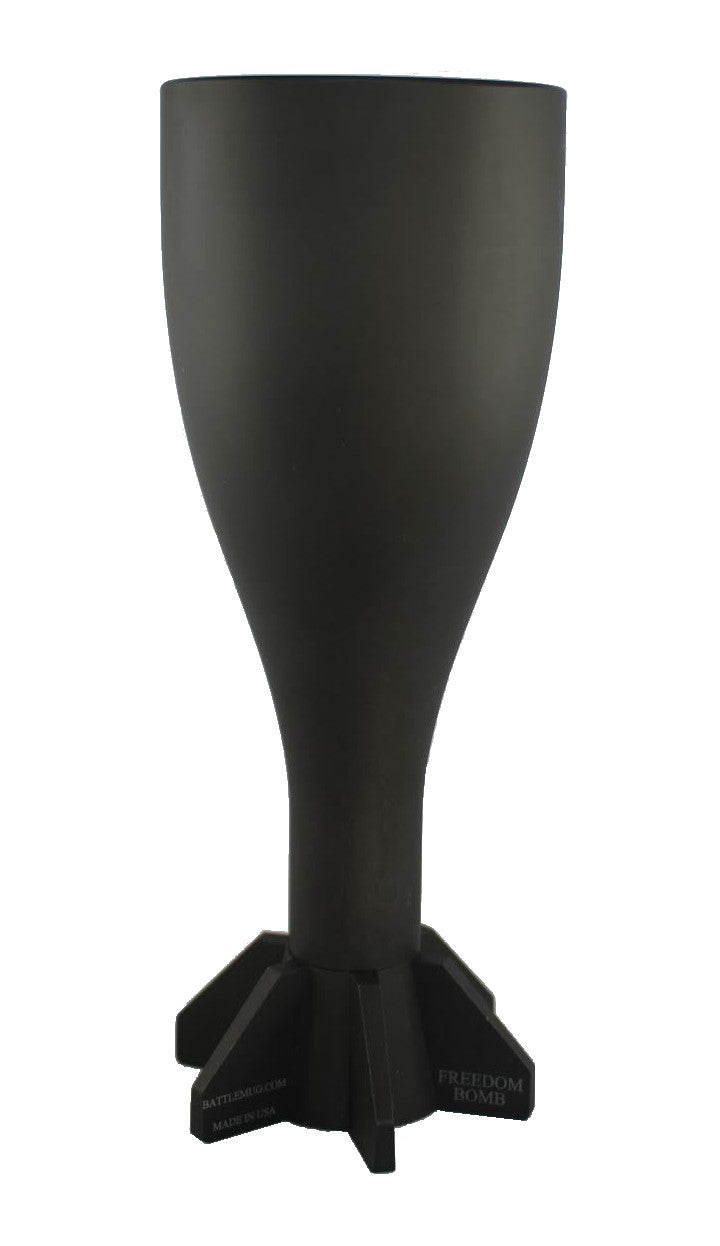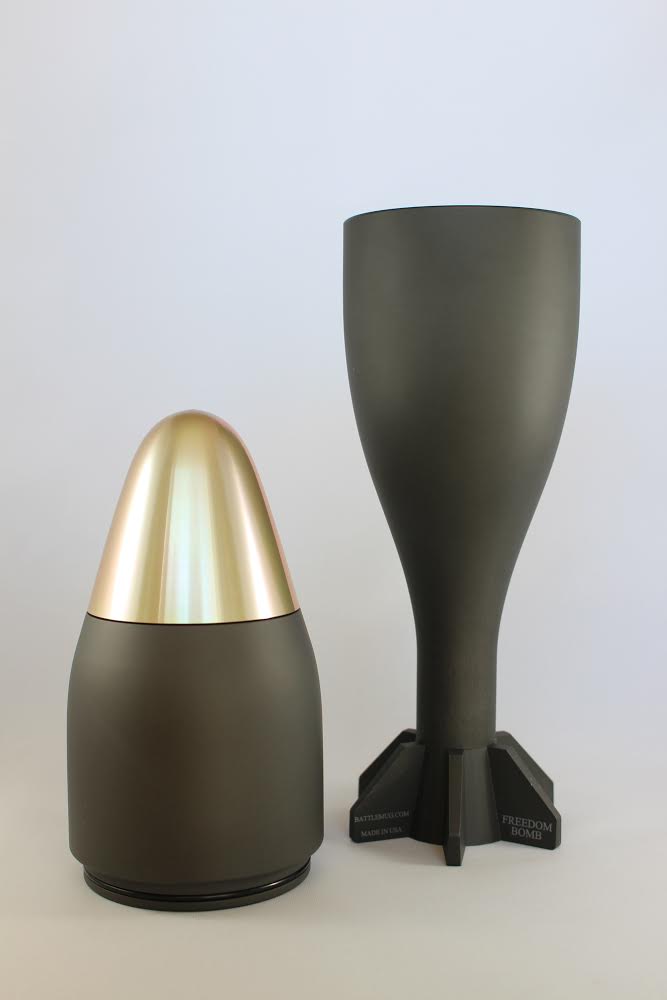 Freedom Bomb
Sold Out
Freedom Bomb is a M302 Mortar round inspired 8.5 oz (251 mls) wine glass that will be the talk of the table. Battle Mug is not only in the business of manufacturing high quality drinking devices, Battle Mug is into making memories.
The Freedom Bomb is a tactical yet elegant wine glass based on a M302 Mortar round. Freedom Bomb is sure to impress that tactical lady out there that doesn't desire average or sub-par drinking devices. Built as a two-piece construction out of billet aluminum, our Freedom Bomb is 100% machined in America like all Battle Mug products. Battle Mug has continued focusing on high quality products with its new Freedom Bomb. 
FIRE FOR EFFECT!
Specs:
Capacity: 8.5 ounces (251 mls)
Dimensions: 7.5″ H x 3″ W (2.54 cms per inch, thus 19.1 x 7.62 cms)
Weight: ~2lbs. (2.2046 (approximately) lbs per kg, thus 0.91 kg)
All Battle Mug Products are 100% MADE IN AMERICA!
| | |
| --- | --- |
| Weight | 1.5 lbs |
| Dimensions | 3 x 3 x 7 in |